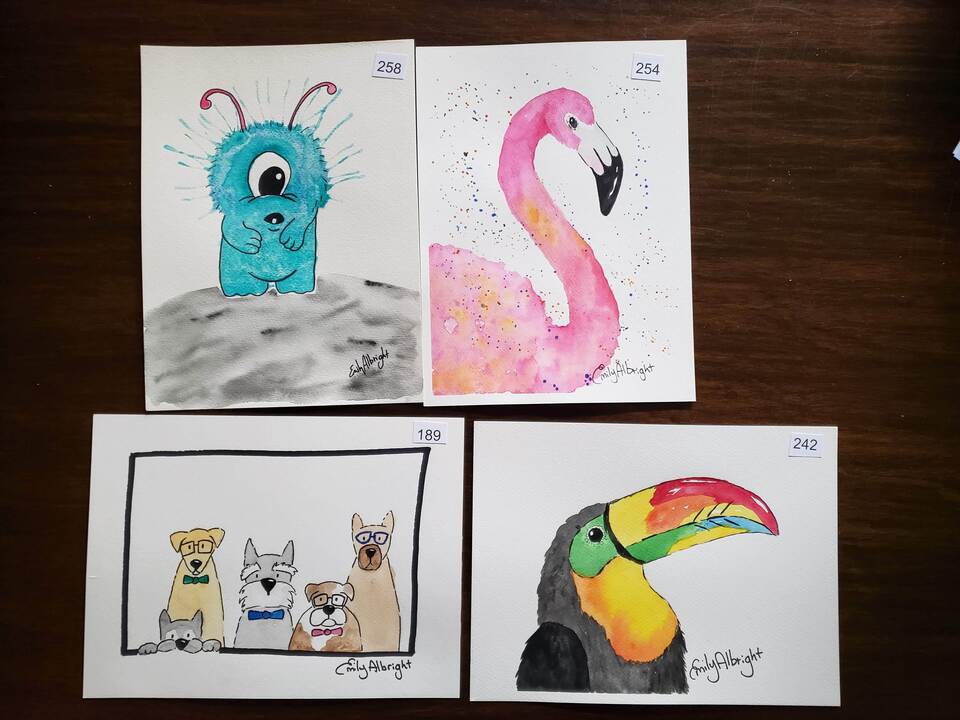 Every piece is hand-painted in a class or for a character design for a class. We need to make room for more ART!
Art Regular price $18-$42 each - BUT for the summer sale get your favorites for

One for $15 plus $4.95 s/h
OR
Three for $36 plus $8.95 s/h
​​​​​
Each art piece has been given a number shown in the top right corner of the artwork.

Please list the piece number in the form when making a purchase!

They will be marked SOLD if that piece is not available.
Thank you for your support!
We can only ship in the USA right now.