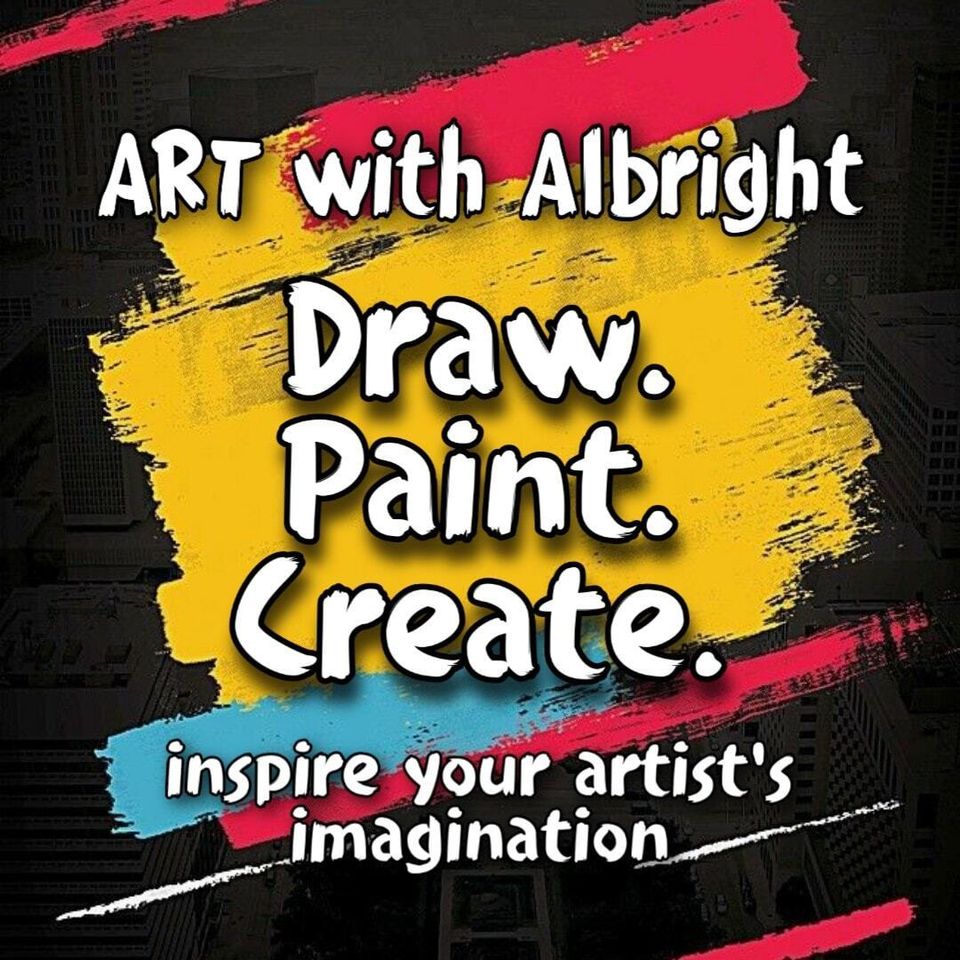 Offering LIVE online art classes
Art For Kids All Ages and Stages!
NOW ONLY ON OUTSCHOOL
https://outschool.com/teachers/Emily-Albright
​​​​​​
Exciting news!
You can find over 100 of my live classes, Camps, Private Lessons, and FLEX courses now on OUTSCHOOL!

https://outschool.com/teachers/Emily-Albright

If you are looking for a
Private lesson

Private Event

Birthday Party

Girl Scout Event
Please fill out the form on that designated page! Thank you for letting me inspire your artist to stay creative!

Inspire Your Creativity!
If you can write your name, I can teach you to DRAW, PAINT, and CREATE!   Have you always thought being artistic is too hard? Feel like creating art is a talent that you have to be born with? Well, you CAN learn these skills, and artist Emily Albright can teach you how to get started on your journey. Easy to draw and easy to paint art lessons that everyone of all ages can do!
 Do you desire to be creative thru art?
Art develops problem-solving skills.  

Art engages the creative mind.

Art will allow you to express emotions that may be difficult in other ways (words / social interactions).

Art will build confidence in your abilities.

Art allows connection with other people.

Art develops fine motor skills.

Art is FUN!
Make your ONLINE event special with ART with Albright!
We can teach your group (

Girl Scouts

,

Girl Guides

,

Birthday Party

, corporate events, church/social events, etc.) how to draw, or paint! 
Art for Kids of All Ages and Stages!
(even the young at heart)
Does your schedule conflict with Live Class options?
No problem!  Try ON-DEMAND video.
Always available when you are.

Works with any web-capable device.

Also, a great way to supplement Live class to keep your artists drawing and enhancing their skills!
ON-Demand video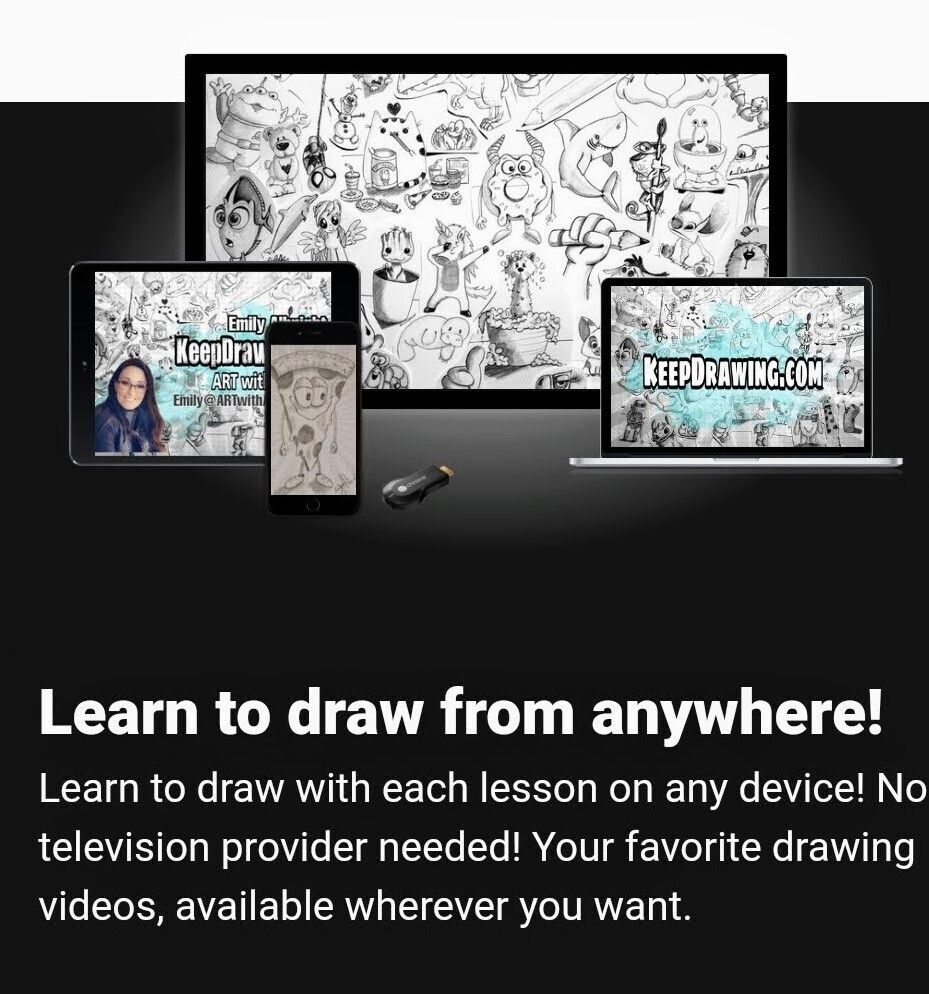 Watch ANYTIME and ANYWHERE.

Ad free site.  Safe viewing for all ages.

Value priced for any budget. 

FREE Trial
Draw. Paint. CREATE!  Teaching FUN Art for Kids 
Instructor is beyond talented. She encourages students to be creative and is supportive when they share their creations. I loved how she was silly right along with them. It almost caught my son off guard. I don't think he's use to his instructors being so silly/funny and on his level. I loved it and appreciated it. Bravo! We need more teachers like you!
My daughter is a huge Wings of Fire fan and she had a great time during this class. She loves drawing dragons and learned a lot about using watercolor paints. She is already asking to sign up for another session. Thank you!
My 10-year-old daughter loved this class, and I could tell by her attention and sketching and painting, that the teacher was guiding them well. My daughter was so proud of her final painting, and I was impressed too!
This was such a fun and unique class! My daughter said, "I loved it! I learned new techniques for watercolor, and I thoroughly enjoyed the no-line design."
This is my daughter's second class with Ms. Emily and both times she has immediately asked for another class and even began searching for the exact classes she wants to take with Emily. After class is over she draws for many more hours applying what she has learned. Today she is passing along her knowledge to her younger brother and teaching him the same techniques.  She tells me she really likes the teachers instructional style and the pace of the class.